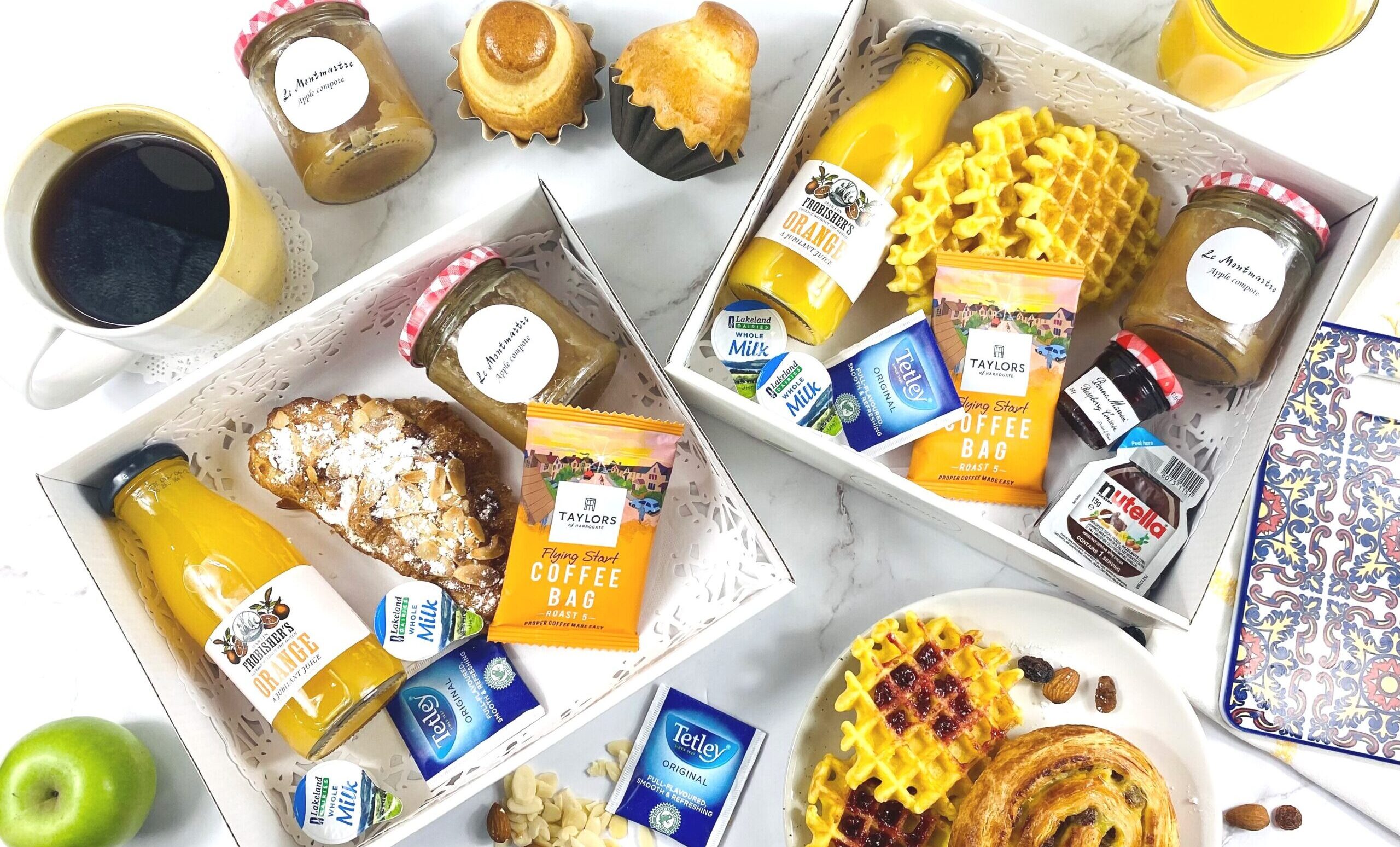 Le Montmartre is adapting to the new normal. Our office catering is working as normal, but we have also found the best way to keep your team motivated when working from home.
So we have designed plenty of WFH hamper boxes that will change along 2021 to keep everyone happy!
Zoom meeting Breakfast box.
Make your morning team meeting their favourite moment of the day!
We prepare these boxes with our best almond breakfast pastry, a delicious orange juice and our home made apple compote. It's delivered to your staff home with some tea & coffee bags and milk.
These boxes can be sent everywhere in the UK. Just give us 4 days notice so will make sure everyone got his box on the day before the morning meeting
Home crepe party box
Pancake day is approaching, and we have created the most perfect hampers to celebrate!
You will be provided with our special crepe mix, a Nutella pot, some jam, lemon, sugar, and even a bottle of Organic Apple juice. You can go for the box for 2, or a bigger box for 5 pers to make everyone happy at home!
Valentine's Day box
Everyone loves chocolate, and we will show you how to make your own home made Valentine chocolate!
You will be able to treat your partner or yourself with an unforgettable Valentine day.
The box comes also with all you need to decorate your home during this lovely time (glitter heart garland, red heart paper confettis, Heart spiral ornaments etc).
We are also working on lunch boxes, afternoon tea boxes and will keep you posted!